Mohagen Hansen recently completed this new, 2-story, multi-tenant office building in Maple Grove in the high-profile location near Interstate 494 and Bass Lake Road. The building exterior includes glass with natural stone accents making it visually pleasing from all directions.  
Offering high visibility and build-to-suit interior spaces, leasing began as soon as the first shovels were dug into the ground. Mohagen Hansen also planned and designed the interior office space for the two largest tenants, Nexus Solutions and Barton, Walter and Krier.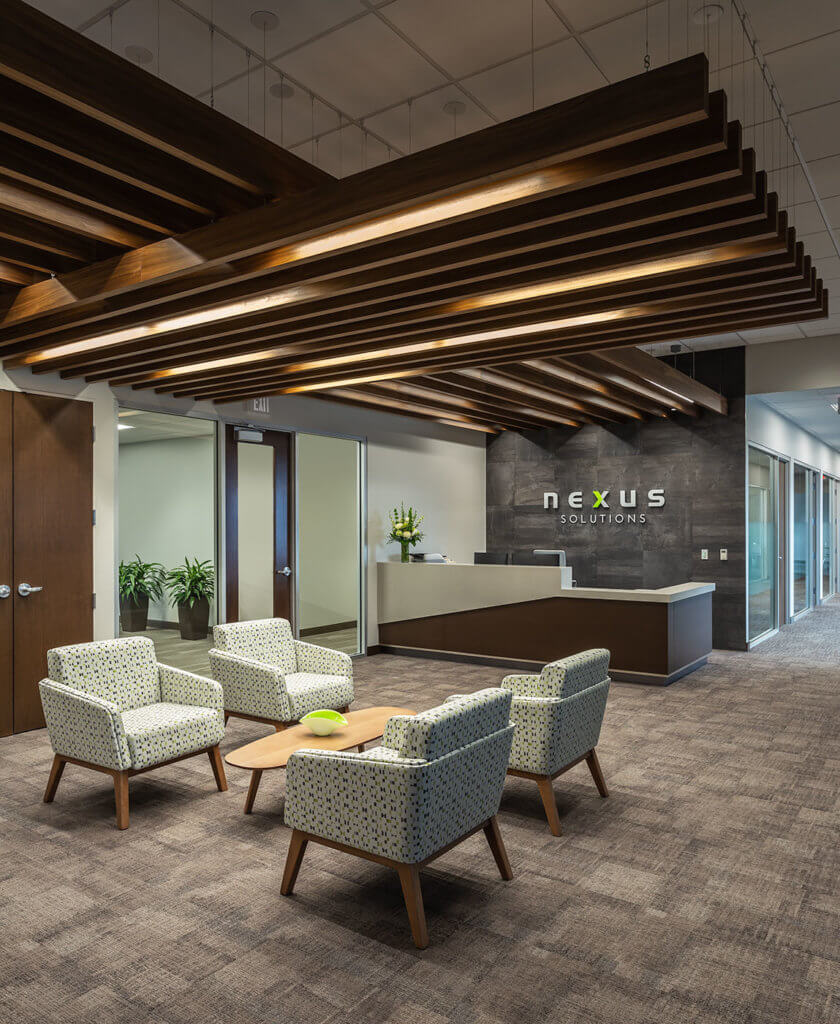 Nexus Solutions, Inc. is a facilities planning firm offering experience and expertise in the development of comprehensive, client-focused facility improvements. Using Revit, Mohagen Hansen developed a number of 3D design scenarios that helped Nexus envision the final look of their new space. The suite consists of private offices and open space, conference rooms, collaboration areas and other multi-functional spaces. The design solution offers clear glass office and conference room fronts along with specialty acoustical wood ceiling details, creating a clean, sleek concept with a warm and comfortable palette.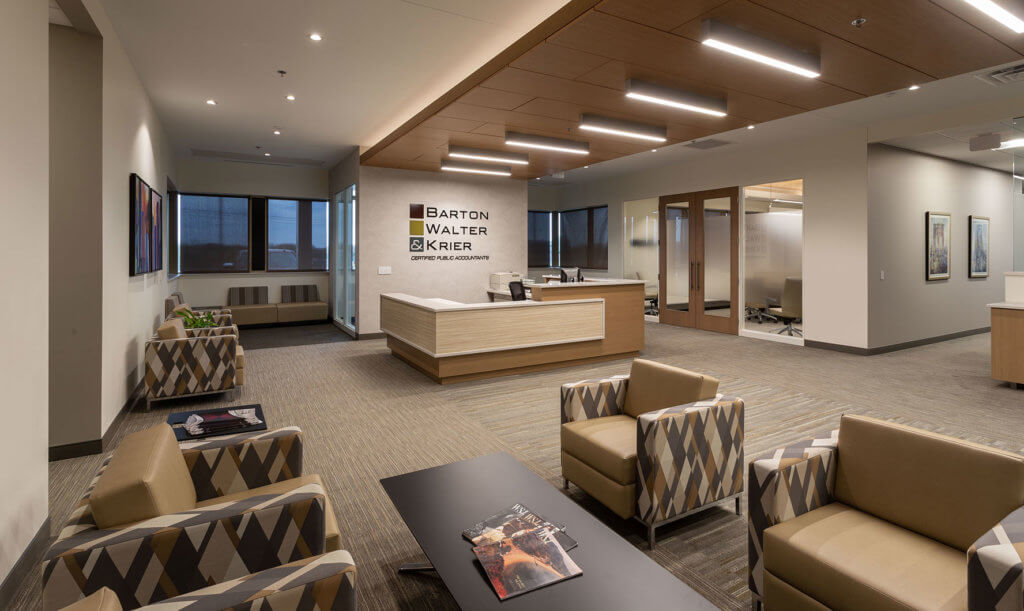 Our team also provided space planning, programming, interior architecture, and interior design services for the 12,000 sq. ft. build out of new office space for Barton, Walter & Krier (BWK), an established accounting firm. The project included the layout and design of offices, workstations, conference rooms, a training room and other miscellaneous spaces. Strategic ceiling detailing brought interest to desired focal points within the space. This project serves as a good example of a cost-effective solution that focused on developing unique design details in the client areas and minimizing details in the work areas, while offering a comfortable, progressive work environment. 
The building is easily accessible and offers ample surface parking, and it serves as a welcome addition to the suburban office market.