Mohagen Hansen Architecture | Interiors is pleased to announce the addition of Shauntel Fett, AIA, NCARB and Keon Chi, AIA, LEED AP to the firm.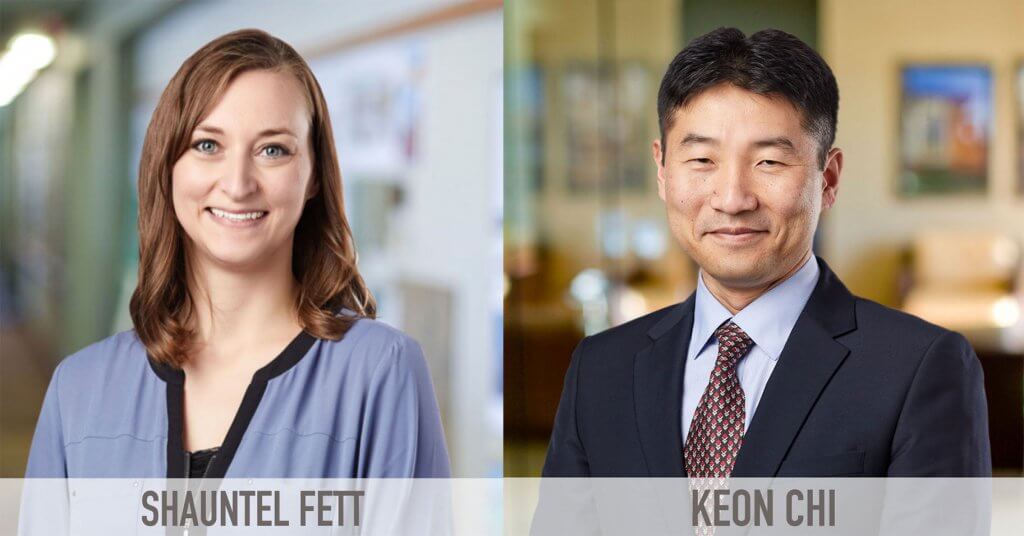 Shauntel joined Mohagen Hansen in February and has been keeping very busy working with our medical design team on a variety of clinics, dental projects, and surgery centers. Shauntel graduated with a Bachelor of Arts in Environmental Design from Montana State University, and earned her Master of Architecture from the same school immediately after. She was a Studio Graduate Teaching Assistant throughout her time in Graduate School, and has been described as a "highly committed individual that continually strives for ever-improving design solutions." Shauntel is a Registered Architect in the States of South Dakota and Minnesota. She has been a great addition to the Mohagen Hansen team. 
 
Keon joined our team in March and is currently working primarily on industrial and commercial projects. Keon brings a unique perspective to his projects as he studied Civil Engineering at Kyung Hee University in Seoul, South Korea before earning his Bachelor of Arts in Architecture from the University of Minnesota. Keon also earned a Master of Architecture from the University of Minnesota, and his Thesis, titled "Museum of Technology," was nominated for an award during his final year. Keon has been awarded first place in five competitions, two of which were located in South Korea. He is an excellent architect with an impressive resume of projects, and is a LEED Accredited, Registered Architect in Minnesota. We look forward to further utilizing Keon's extensive experience and knowledge on future projects.
Check out our Leadership page to learn more about Shauntel, Keon, and the rest of the Mohagen Hansen team!