Premier Marine
View Project Stats
SQ Footage
164,000 sq. ft - total building 33,934 office sq. ft. 15,417 sq. ft. - 1st floor 18,517 sq.ft. - 2nd floor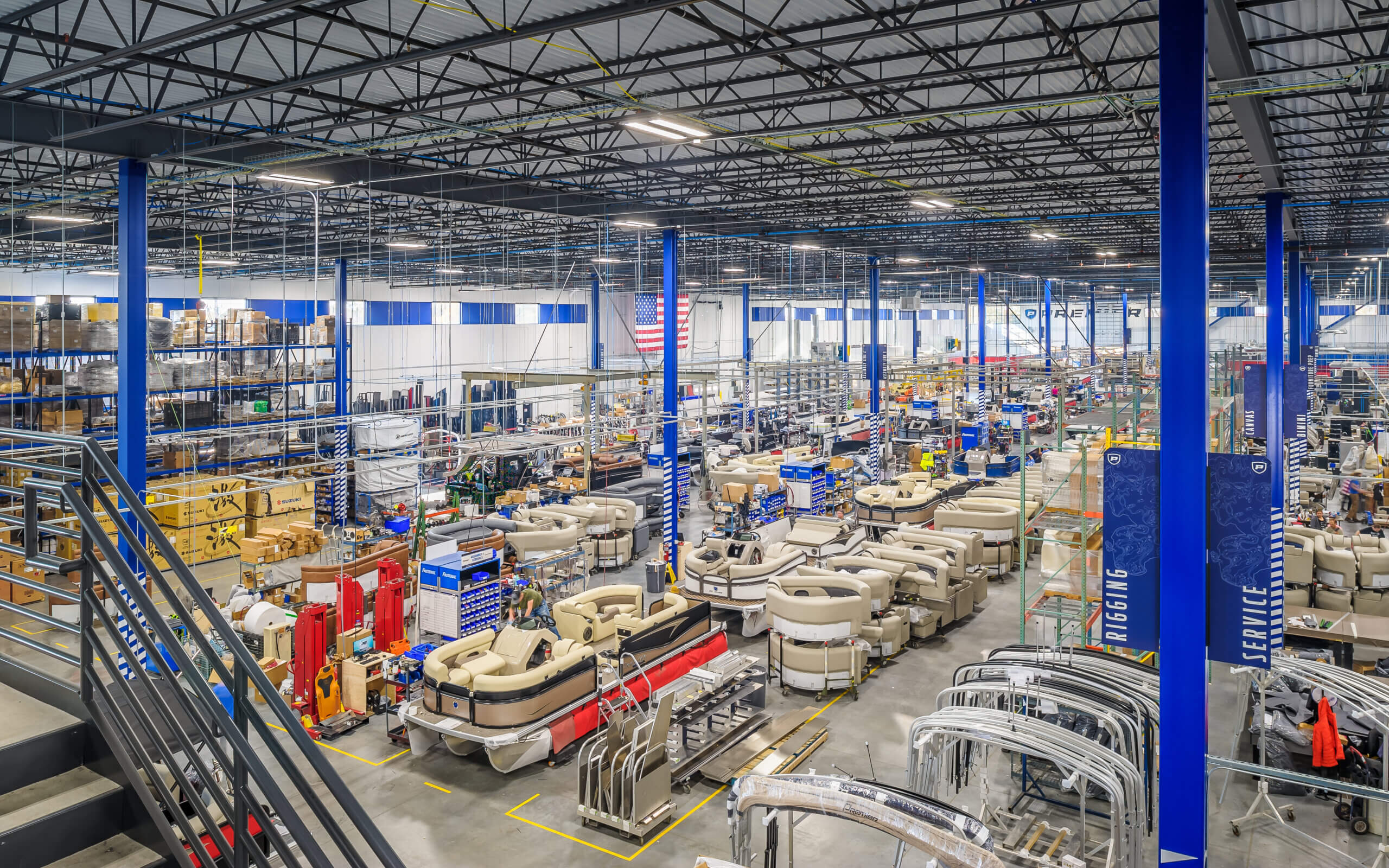 Mohagen Hansen Architecture | Interiors was selected to provide space planning, interior architecture, interior design and signage for a new corporate office and manufacturing headquarters for Premier Marine in Big Lake, Minnesota. Premier Marine is a pontoon boat designer and manufacturer which relocated to bring the corporate office and manufacturing under one roof and closer to the Twin Cities Metro Area.
The space was designed first and foremost with the employees top of mind, providing integrated technology and flexibility with acoustic elements and lighting controls. This new facility provides them with a new work environment that offers largely improved amenities including: an open office area, a durable and comfortable break room, breakout collaboration spaces, a learning center, a training room, an employee team accomplishment board and the connection of manufacturing and corporate. Employees will also enjoy personal locker space, shower rooms, outside seating and grills, and a large, climate-controlled all-staff company meeting space.
The interior design of this office and manufacturing space was inspired by boat shape and curved, natural elements. The unique curvature of the boat can be found in abstract uses throughout the office. The design details selected reflect the genuine craftsmanship it takes to produce these unique boats.