Heraeus Medical
View Project Stats
SQ Footage
62,495 sq. ft.
Awards
NAIOP MN 2020 Awards of Excellence - Light Industrial - High Finish Category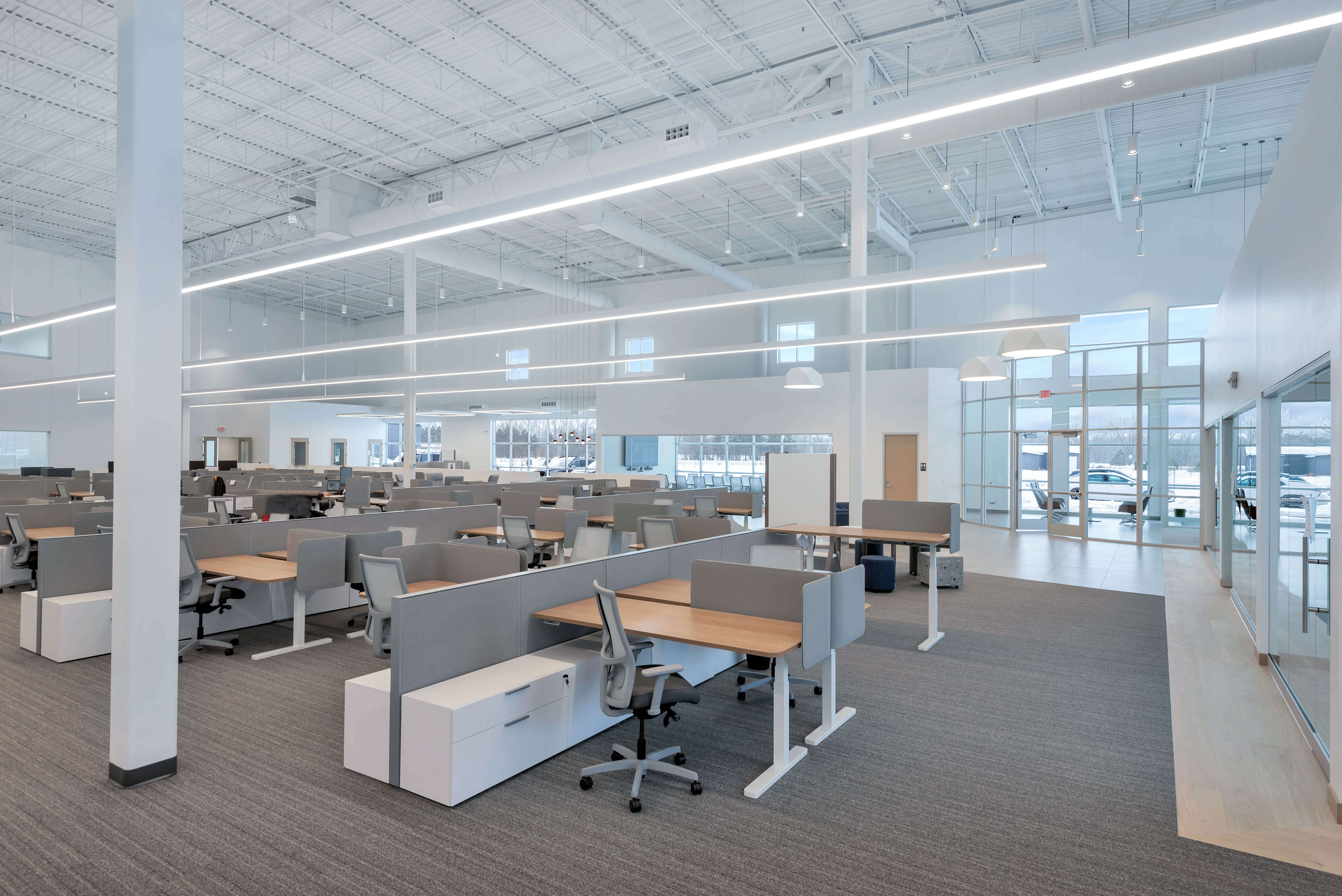 Heraeus Medical Components is one of multiple new tenants in the Northern Stacks development in Fridley, MN. As one among many international locations, this office utilizes technology to transform metals and alloys into useful medical device components around the world.  Location, proximity to freeways and growth of this multi-building development attracted this client and led to the relocation of their facility which consists of nearly 30,000 sq. ft. of manufacturing area, 14,500 sq. ft. of warehouse space and over 18,000 sq. ft. of office space.
Mohagen Hansen utilized this client's international branding standards developed in their headquarters in Hanau, Germany, while collaborating closely with a local furniture vendor to strategically select furniture systems that would contribute to creating a highly collaborative office space.  The team developed a space plan for this large, open office environment with clean lines and a neutral color palette throughout to achieve a European look and feel. The space incorporates the open-office concept with multiple collaboration and touch-down work areas. This project also included a spacious break room for staff.