Have a Love-Hate Relationship with the Dentist?
The attractive and soothing environment of the new HealthPartners Specialty Dental Clinic in Lake Elmo might tip the scale more towards Love in that relationship. 
The need for having healthy teeth is something we can all agree on, but visiting the dentist isn't always the most fun. Whether you're there f or an annual cleaning or oral surgery, most dentist office visits come with a little stress for the patient, and that's why having a comfortable space is so important.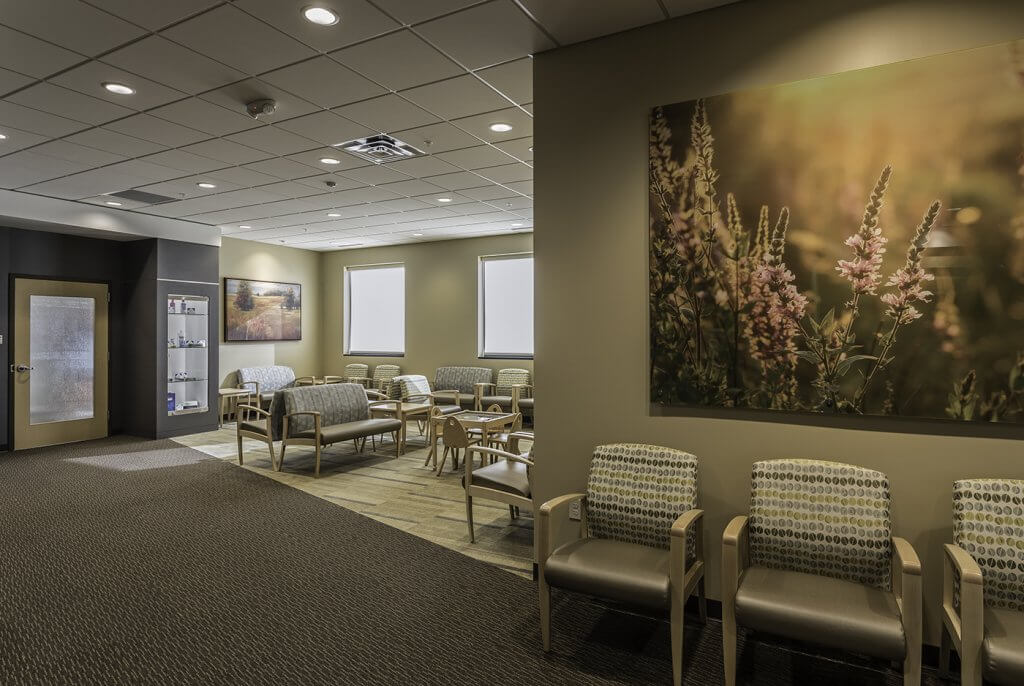 When Mohagen Hansen set out to design this clinic for HealthPartners, we incorporated an uplifting color palette complimented with warm wood tones, and abundant natural light to provide a soothing environment, all the while maintaining functionality and staff efficiency throughout the space.
Nothing says "efficiency" like a one-stop-shop for all things oral health, which is what the Specialty Dental Clinic in Lake Elmo provides. Whether patients are in need of periodontics, orthodontics, endodontics, pediatric dentistry, oral surgery, or general dentistry, the HealthPartners Specialty Dental Clinic is able to provide quality care within its 7,600 sq. ft. space.