Last Thursday a few Mohagen Hansen team members had the privilege of attending the ribbon cutting at Cybex's newly expanded facility in Owatonna, MN. Over the past year Mohagen Hansen worked with general contractor Bauer Design Build, and many other sub-consultants on this 150,000 SF manufacturing facility expansion.  Cybex International and Life Fitness, owned by parent company Brunswick Corporation, manufactures high-end exercise equipment that is shipped globally.  Cybex plans on installing two new paint lines (see photo below), increasing space for welding and storage, and adding over 100 employees to their newly-expanded operations.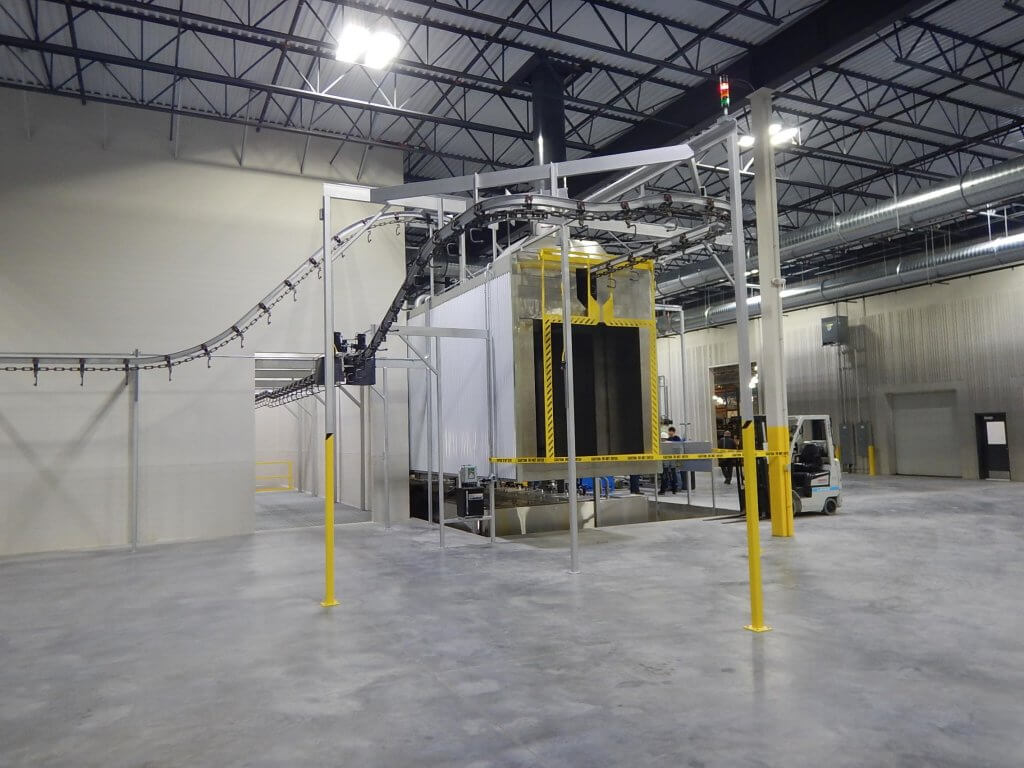 According to the Senior Facilities Manager at Life Fitness, the Cybex facility has over 490,000 square feet, which is equal to about eight and a half football fields!  Although their facility is great in size, Cybex is dedicated to keeping it's global footprint small. Many steps were taken in the design process to ensure the building remain as eco-friendly as possible, while being a comfortable and efficient place to work. To learn more about Cybex and it's new space, visit their website! 
It was with great pride that we attended the Cybex Ribbon Cutting. We wish them much continued success, and hope to have an opportunity to work with them and Brunswick Corporation again in the near future!