Tamarack Hills Medical Building
View Project Stats
SQ Footage
30,000 sq. ft.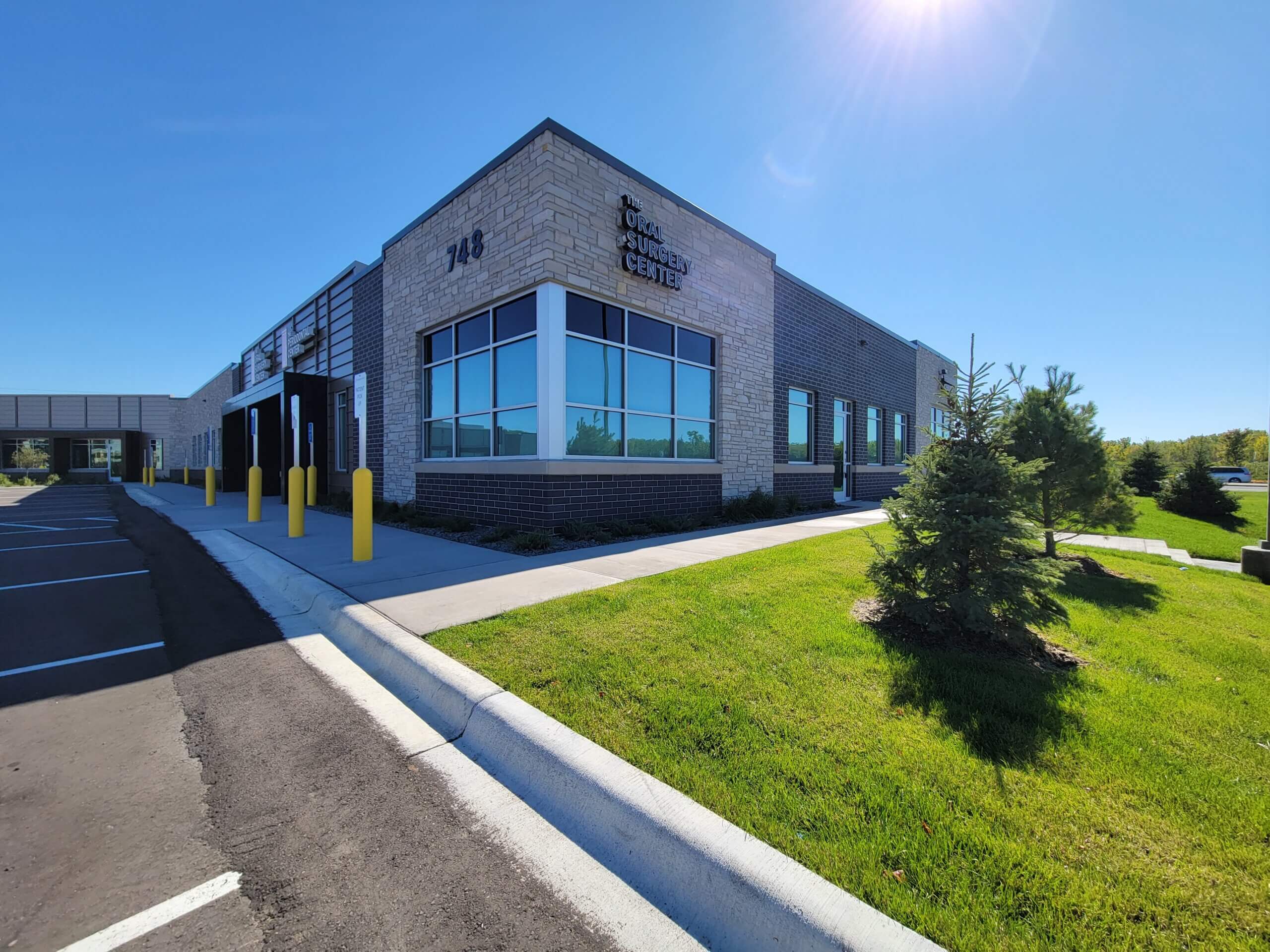 Mohagen Hansen Architecture | Interiors provided building shell design for the new Tamarack Hills Medical Building in Woodbury, MN.
This project was completed for developer, MSP Commercial within the Tamarach/494 interchange. The building continues a similar aesthetic theme developed by Mohagen Hansen and employed by MSP throughout its medical portfolio offering a retail-style building with healthcare environment benefits. Clean lines and a warm material pallette come to life with massing elements that articulate each tenant-controlled, direct-entry suite. Significant signage along high traffic routes offers street presence and wayfiinding, while ample surface parking makes the building especially appealing to users in the market for new healthcare space as it is easy to navigate for patients and staff.
Designed to offer a pleasing aesthetic on all four sides, this building is prominently placed within what has become a robust healthcare hub in the east metro. Completed in the fall of 2022, the building currently maintains two anchor tenants with the ability to add additional tenants seeking a location with a strong presence in the growing community of Woodbury.