Whiteboard Product Solutions
View Project Stats
SQ Footage
24,000 sq. ft.
Services
Exterior Building Rehabilitation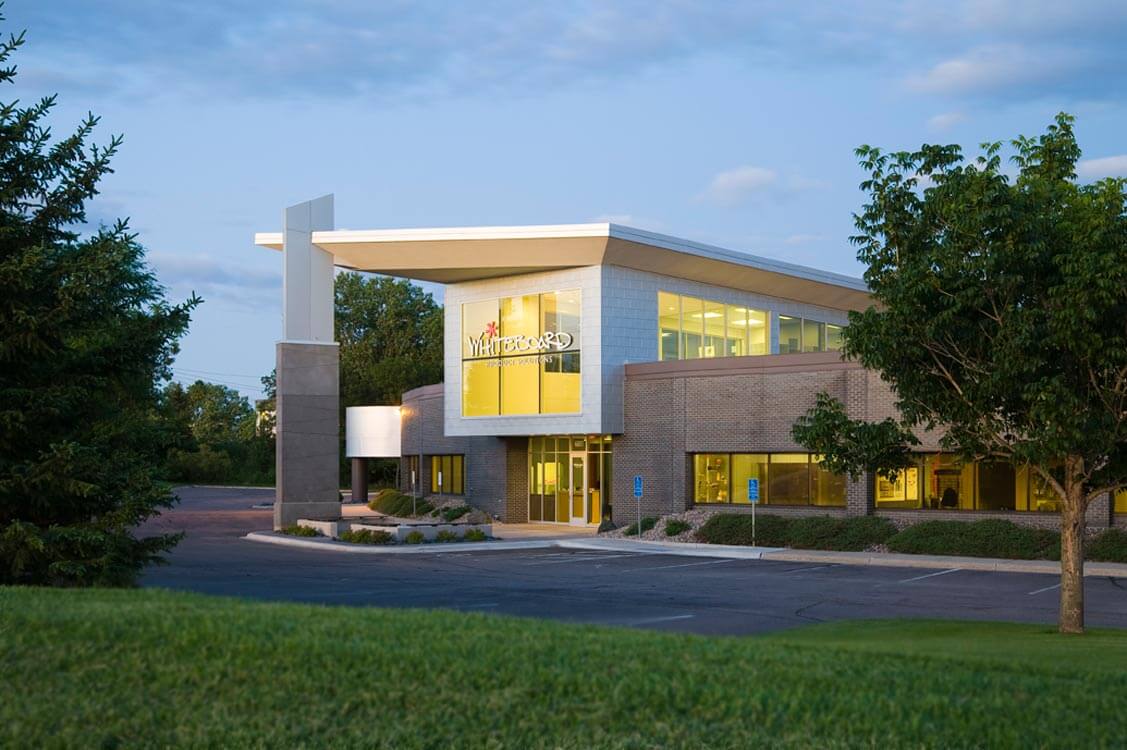 Whiteboard Product Solutions sought to relocate their corporate headquarters. After an extensive site search, the client elected to renovate an existing single story office building with the hope of gaining increased street presence and a more dynamic entry. The design solution included a large entry detail that draws your eye from Highway 212 in Eden Prairie.
Interior architecture and design services consisted of the development of solutions for aesthetics and efficiency throughout their space for office, fabrication, product design ,engineering, product photography and graphics departments. Whiteboard Product Solutions is a leading Minneapolis product design firm, specializing in the development of consumer, medical and light commercial products. They are a full service consultancy offering industrial design, engineering, electronics and prototyping plus product promotion including graphic design, packaging and multimedia.