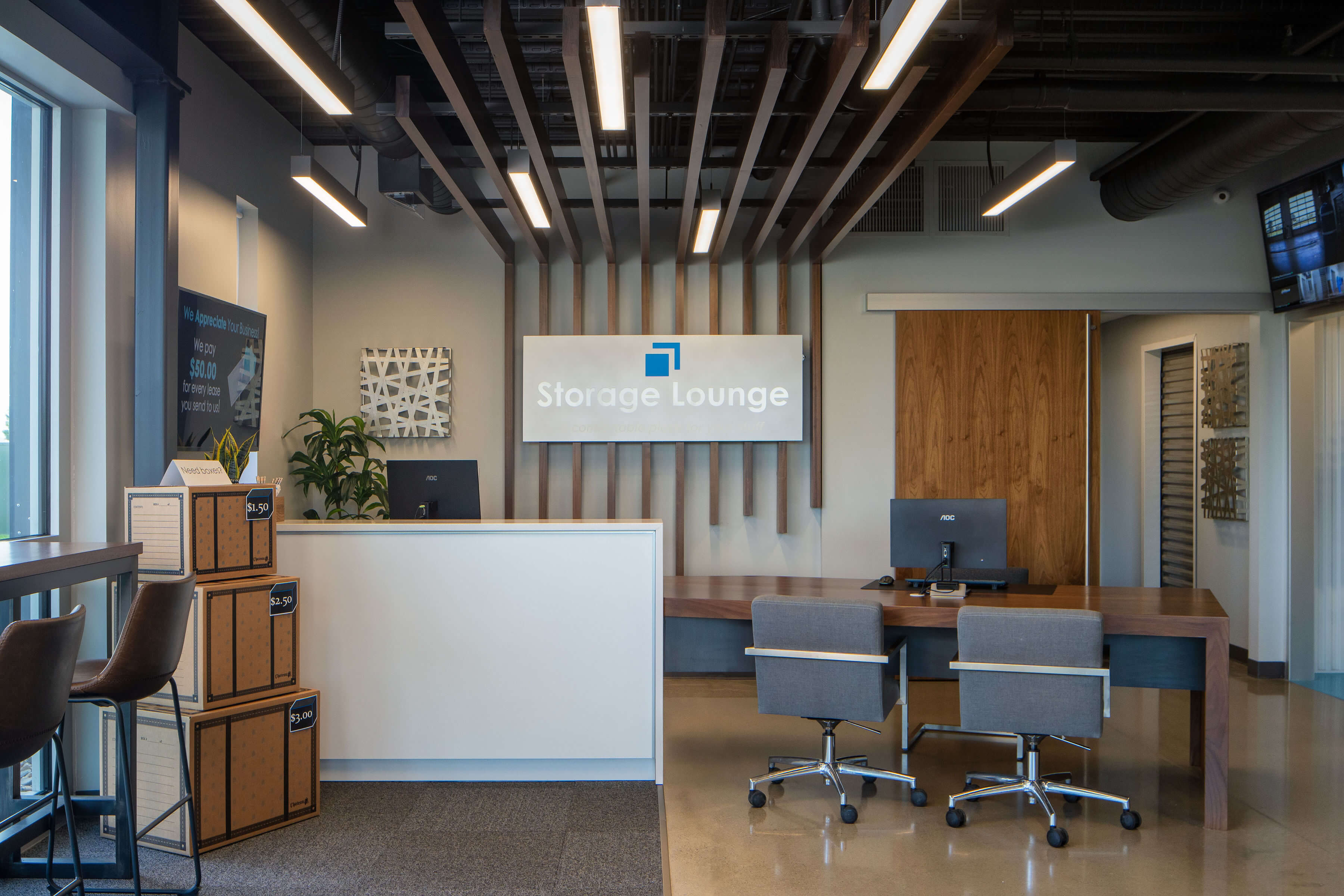 Mohagen Hansen Architecture | Interiors provided planning and design services for a new, climate-controlled self storage facility for Storage Lounge in Mankato, MN. This 120,500 sq. ft. facility offers 3 floors of 798 storage units ranging in size from 5 x 5 ft to 10 x 30 ft. This unique self-storage concept includes a comfortable lobby with coffee bar and conference room area for customers to work and conduct meetings.  The design concept developed allows Storage Lounge to provide their customers an enhanced level of professionalism.  Digital video recording and easy touch keyless entry provides the security customers seek for storage of their possessions.
The team developed a dynamic 4-sided design solution that included a strong branding presence on the side of the building facing the highly traveled Highway 22 that runs through town. The client entry side of the building was also designed with the integration of Storage Lounge branding, while introducing pedestrian-scaled exterior elements. This created a dynamic, accessible entry.  Indoor loading and unloading, a desirable feature that can accommodates inclement weather is provided by vehicle drive-in lanes .
Exploration of solar energy use in self-storage facilities is becoming an increasingly viable solution for long term energy cost savings.  Therefore, the design team strategically designed the building to have the capacity for solar panel installation in the future. This design solution will allow Storage Lounge to make the investment in solar energy at a future date that fits within their business model.