Sterling Specialty Pharmacy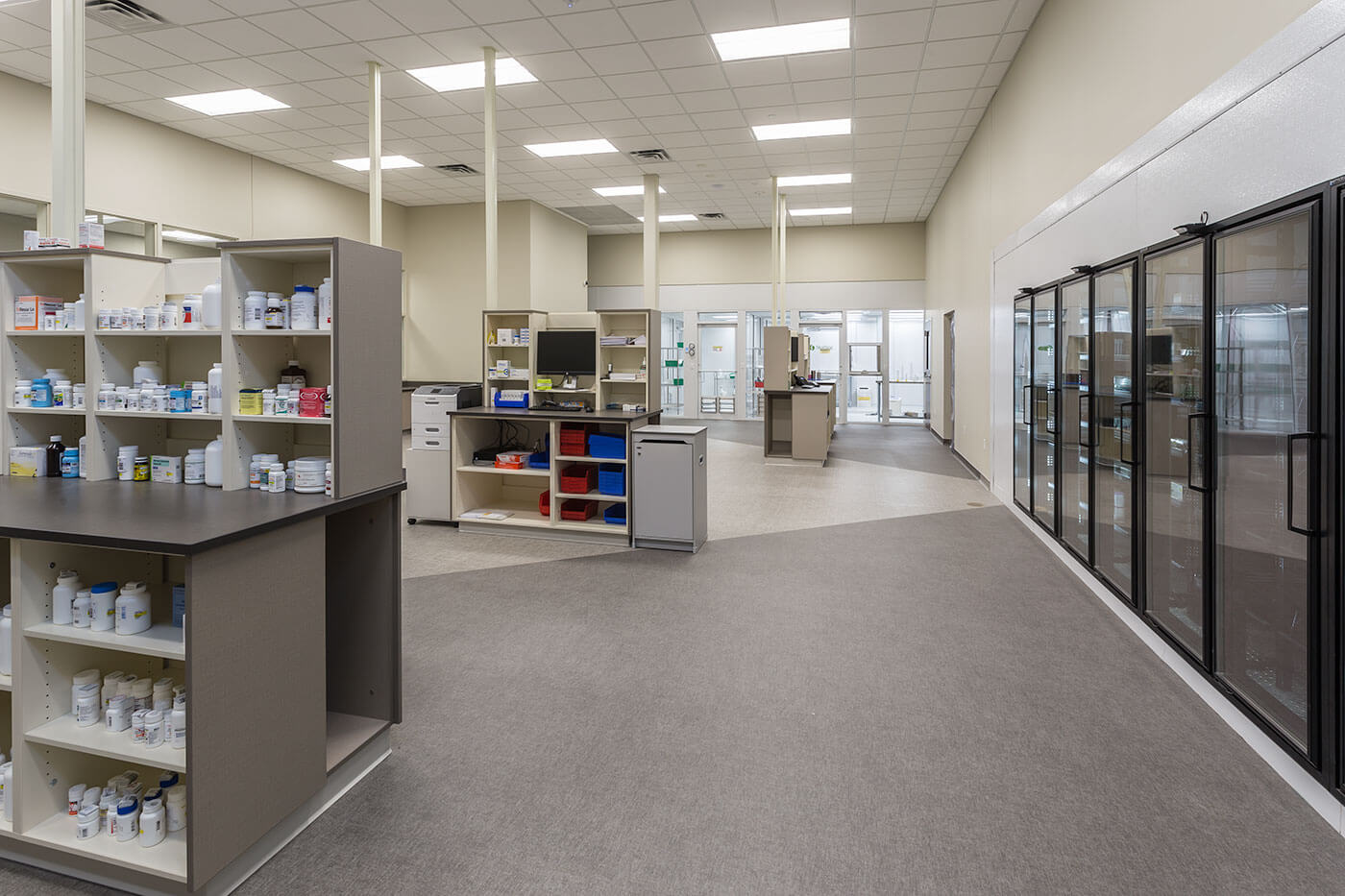 Mohagen Hansen Architecture | Interiors provided comprehensive space planning, architecture and interior design services to Sterling Pharmacy Services for the build-out of a new Specialty Long Term Care pharmacy and Human Resources Outsourcing, located in Mendota Heights, MN. The space includes a state-of-the-art specialty pharmacy with ante room, clean room and dispensing area, as well as nearly 2,300 cubic feet of refrigerated storage space.
This new location was planned and designed to allow clients and guests to be toured through the space with clear views of the building operations taking place within. Abundant interior windows and glass walls enable observation of the process. The design also included a dramatic reception and waiting area, open office space, a call center, private offices with demountable walls, and an employee breakroom. Just off from the reception area is a large collaborative area with single and multiple-person privacy pods, touchdown stations, and comfortable seating which offers a variety of work environments. This provides visitors with space to plug in and work or conduct meetings while at this location.