Orchard Place
View Project Stats
Location
Apple Valley, MN
SQ Footage
Building 1: 8,100 sq. ft. Building 2: 8,400 sq. ft. Building 3: 2,500 sq. ft.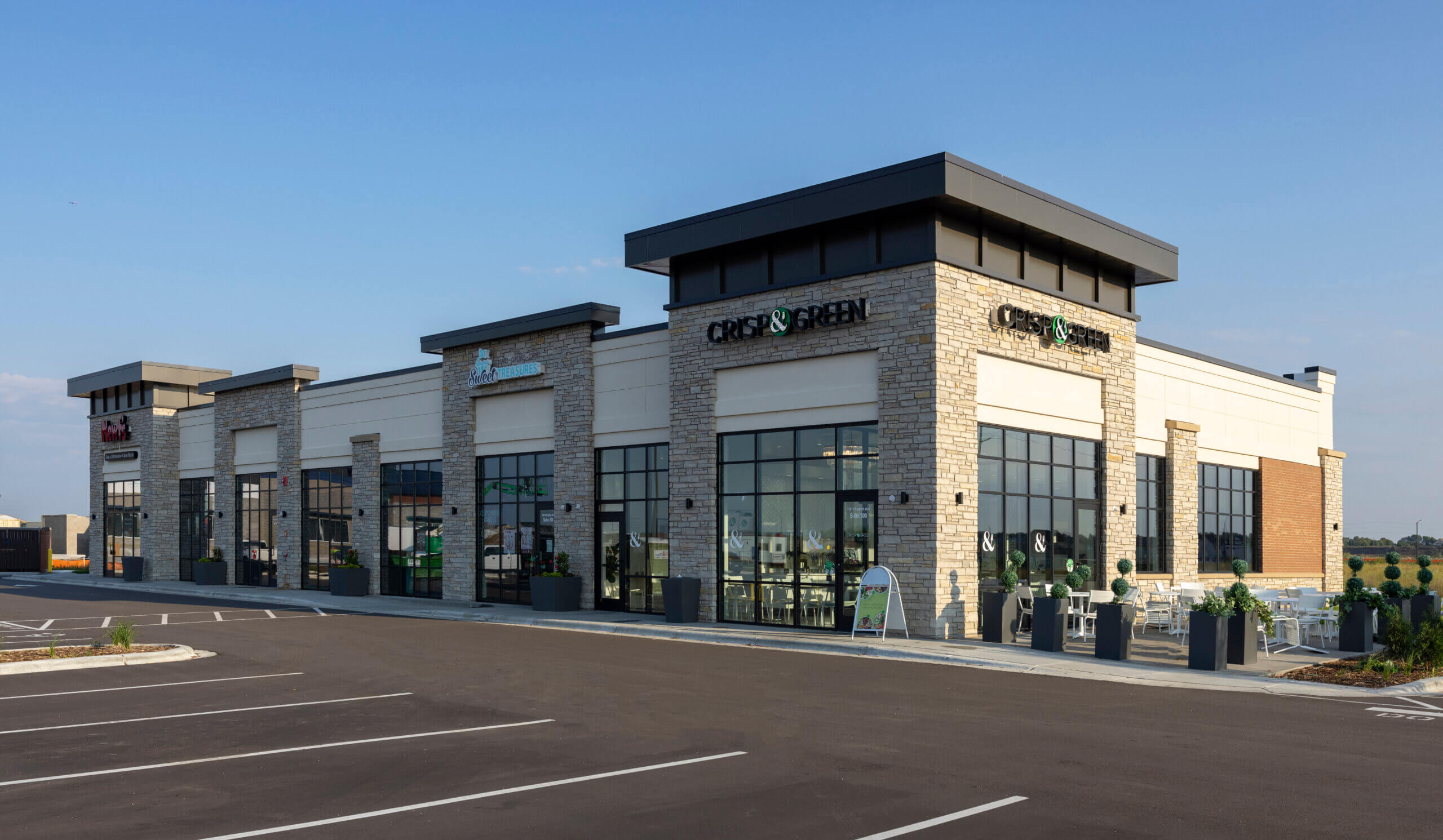 Orchard Place is a vibrant, mixed-use development planned at the 414-acre AVR Gravel Mine site in Apple Valley. This development is being constructed in multiple phases and will include restaurant, retail, housing, office, medical, and industrial property types. This first phase of development includes two multi-tenant, and one of four single tenant retail buildings designed by this team. These single-story buildings bring new life to what was dull, expansive, open land. Cultured stone accents complimented by brick and decorative metal panels and a raised tower corner element draw attention to the site and its many new offerings.
The site of the former AVR Mine is centrally located within the City of Apple Valley and had the potential to provide the City with a corridor of development that would likely become a significant portion of its identity. An undeveloped tract of land with this type of scale and location is extremely rare. Balancing the vision of City Staff, Planning Commission, and City Council with that of the landowner, developers, tenants, designers and other key stakeholders takes patience, collaboration and many meetings. Since opening, this area of Apple Valley has attracted customers from all over the south metro, adding to the character of Apple Valley.