Motors Management
View Project Stats
Location
St. Louis Park, MN
SQ Footage
78,000 sq. ft.
Services
Exterior Building Rehabilitation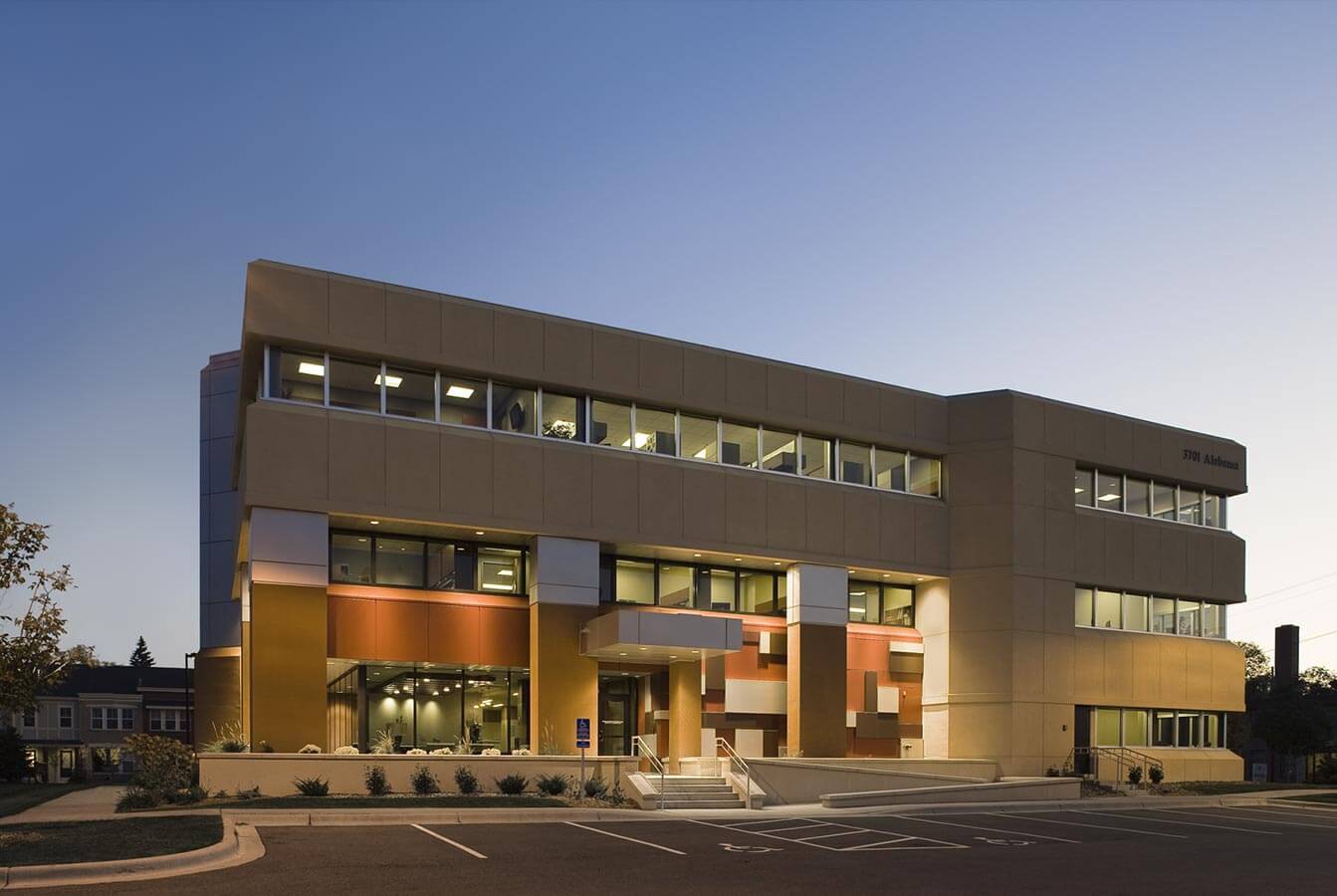 The design team took a tired, bulky structure located in a newly re-positioned, upscale neighborhood and gave it life. Punches of color and metal accents created an innovative look and feel that fit the young, successful demographic of the surrounding community. Upgraded mechanical and electrical systems along with new windows provided greater energy efficiency.
The build out of the space goes a step further to exhibit the philosophies of the company because every employee will at one time visit this building. The Owner did not want anything flashy, but wanted quality design and details. The design solution resulted in a building that fit within the neighborhood, and an interior that is a comfortable, welcoming environment that communicates innovation, commitment and integrity – philosophies held close by this organization. This 1970's building is now a place that Motors Management employees can be proud of, and enjoy working in.