Grove Drive Retail
View Project Stats
Client
Wall Companies & Highland Bank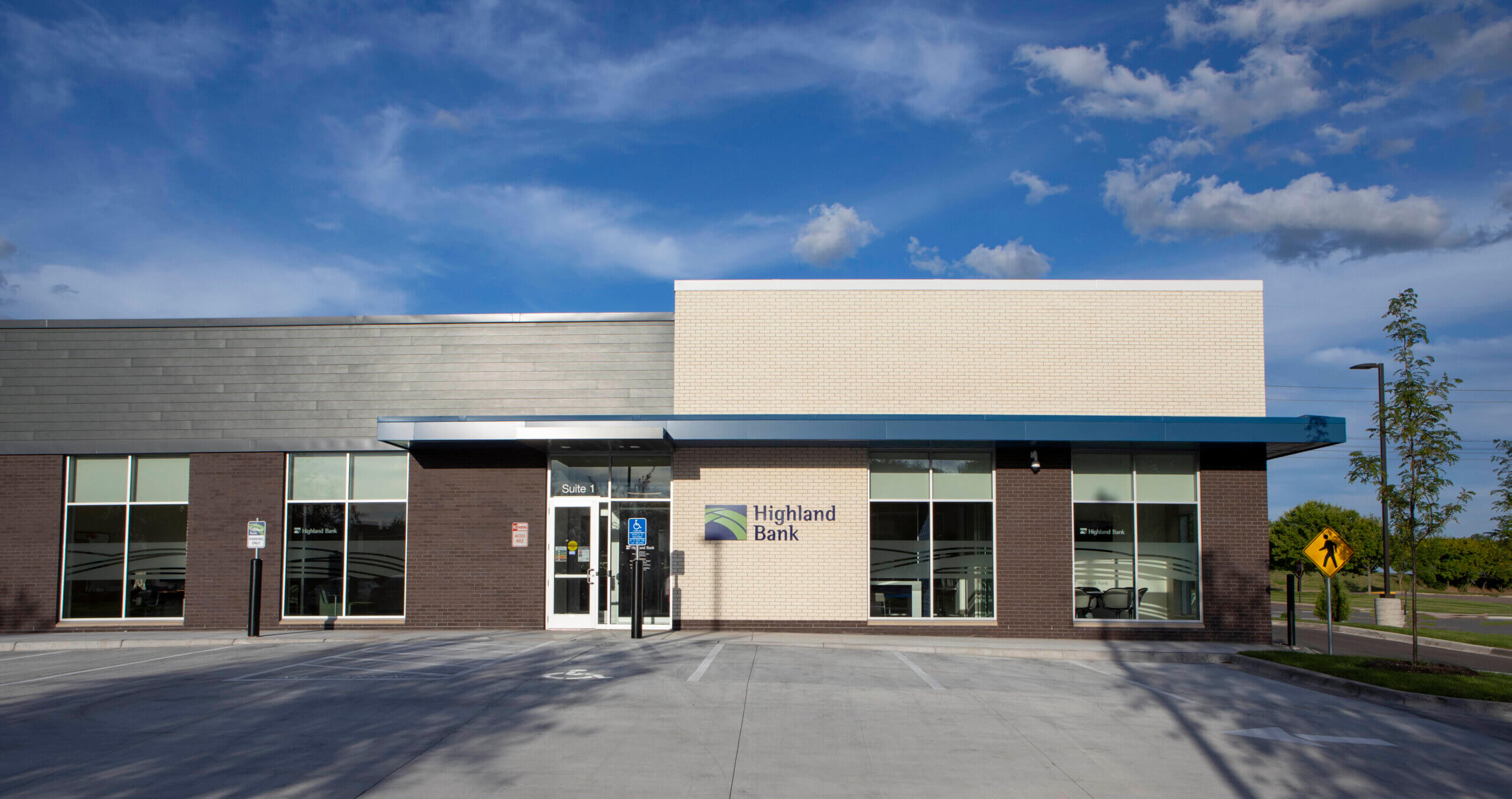 Mohagen Hansen Architecture | Interiors was selected to develop a new, one story, retail building located in Maple Grove, MN. The building tenants include Caribou Coffee, which occupies approximately 2,000 sf, and Highland Bank, which occupies the remaining 5,000 sf. Mohagen Hansen provided building site planning and shell design services for the building exterior, and interior build-out and interior design services for the space leased by Highland Bank.
This building includes separate drive thru's for each tenant and a drive-up ATM for the bank. Significant site planning was involved to coordinate the drive thru traffic flow and visibility on this compact site.
Mohagen Hansen has worked with Highland Bank on multiple projects in various locations. The interior build-out and interior design for this new space incorporates design trends in the banking industry, including the universal banker concept.