Dakota Junction Restaurant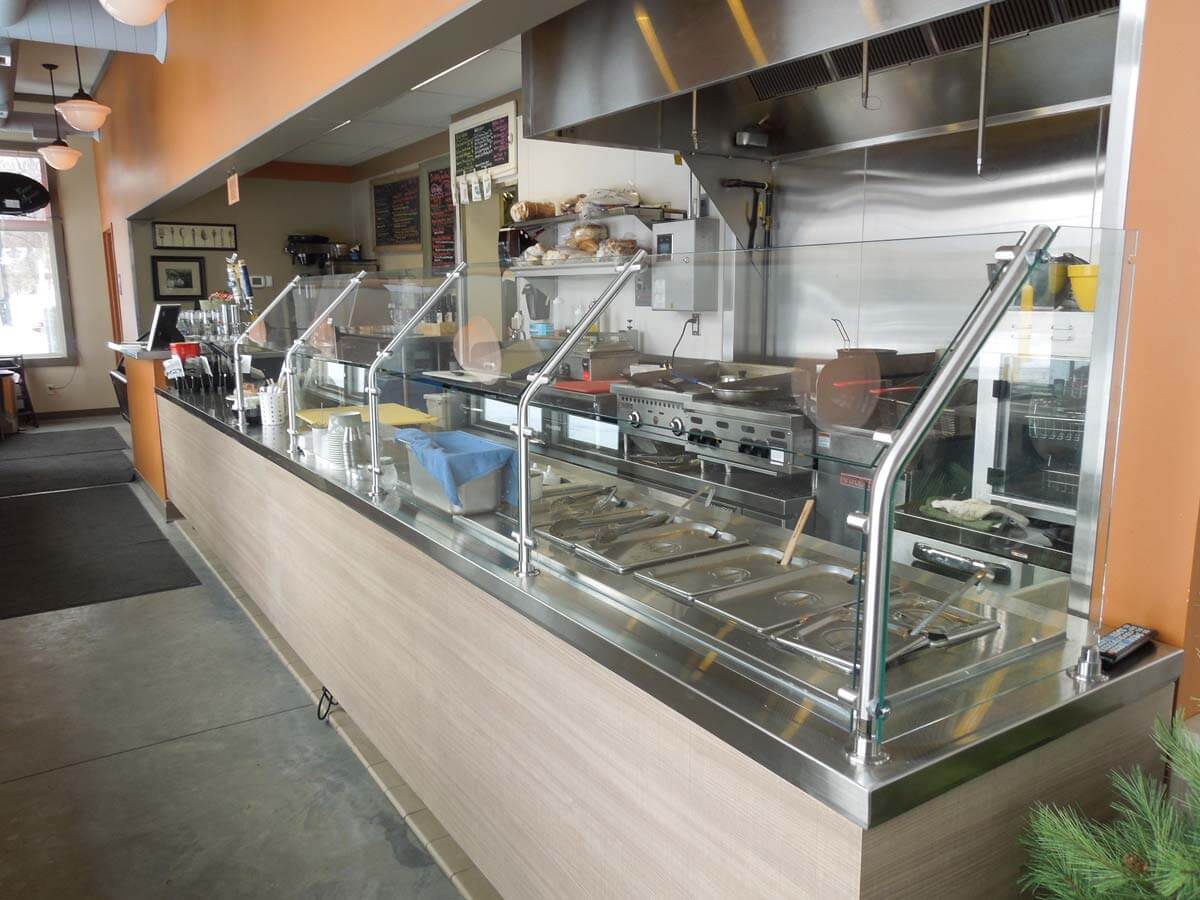 This restaurant style is fast and fresh with at counter ordering and sit down, eat in dining. The emphasis of the food offerings is "Farm to Table" which utilizes locally grown fruits and vegetables and locally produced meats.
Challenges associated with this project included the fact that he high ceilings and hard surfaces requested by the client, inherently created some sound issues. A background music system was incorporated for sound masking throughout the dining area. The small seating area square footage required that we plan unique seating options. Through furniture and an interesting layout we were able to capitalize on the available area and create a welcoming space. Today, the restaurant continues to receive rate reviews. People like the always changing menu, fresh food, and unique identity of the restaurant.