Crown Iron Works
View Project Stats
SQ Footage
75,000 sq. ft.
Awards
2020 NAIOP Award of Excellence - Industrial Build-to-Suit Category Winner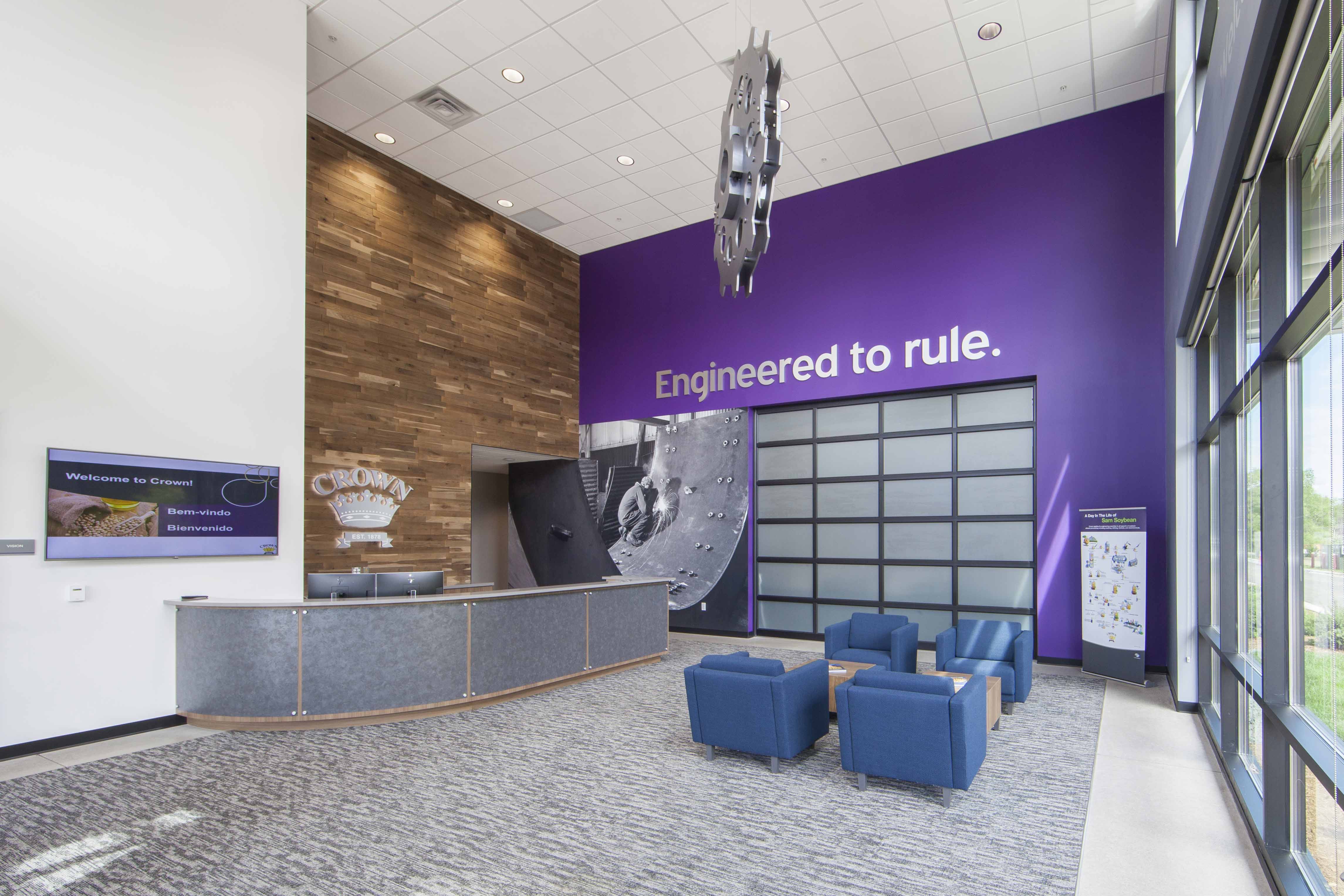 Mohagen Hansen Architecture | Interiors was selected to design a new global headquarters for Crown Iron Works in Blaine, MN.  The entire project which consists of 75,000 square feet in total, will be comprised of three buildings. The main building, 67,000 square feet, will be home to the main office and part of the warehouse and innovation center.  A unique feature of the project will be a 100-foot tower. The equipment that will go in this tower are smaller versions of the equipment that they sell into the vegetable oil refining business.  The smallest building on site will be used for the extraction of vegetable oils from things such as soybeans.
A prominent front entry provides a strong presence of the Crown brand and offers a clear point of entry for visitors and guests from all around the world.  The manufacturing areas were designed specifically for process optimization and efficiency.  Relocation of this global supplier of oilseed extraction technology, refining plants and equipment will provide over 100 new jobs to the community making it a win-win for Crown and the City of Blaine.