It is with mixed emotions that we announce the retirement of Lyn Berglund, CID, ASID, Director of Interior Design at Mohagen Hansen Architecture | Interiors.  Lyn has been an outstanding Leader at Mohagen Hansen for more than 20 years where she has built a talented and reputable interior design department within the Firm.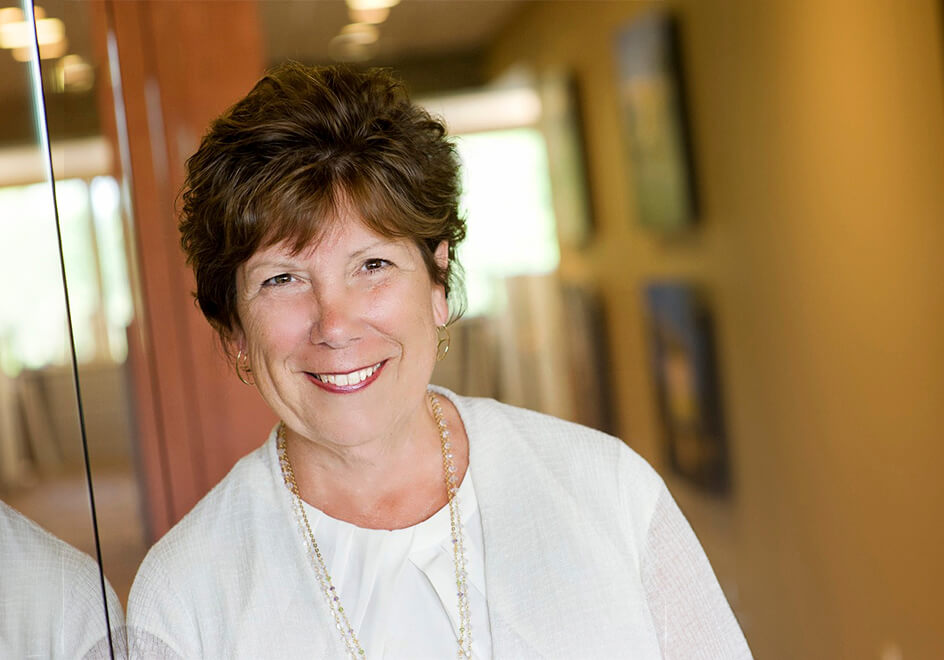 With immense gratitude, we recognize Lyn for her unconditional dedication to the Firm, design talent, creativity, and commitment to her clients and co-workers. Over the years she has been involved in several significant projects for notable clients including Lakeview Hospital, Cardiovascular Systems Inc., Mairs and Power, Anchor Bank (now Old National), Frandsen Financial, Luther Automotive Group/Motors Management, Highland Bank, Safco Products Company, Hennepin County, City of Minnetonka, City of Minneapolis, PACER Center, The Nature Conservancy, Allina, HealthPartners, and Nexstar Network, to name a few.
So now, the search is officially on!  Replacing Lyn will not be easy, but we are committed to finding the next emerging leader who will continue to bring a high level of creativity and commitment to our clients. This person will embrace our collaborative, energetic and creative corporate culture, and have a zest for life – making the journey enjoyable for clients and staff. 
Lyn's presence in the office will certainly be missed by all of us, but we are so happy for her and are excited about the well-deserved adventures before her. Lyn plans to retire in December 2018.  Until that time, she has agreed to stay on and wrap up existing projects while also assisting in the search for our next Interior Design Leader.
Those of you that know Lyn well will be tempted to pick up the phone and wish her congratulations – please feel free to do so!  Should you have any questions or concerns, do not hesitate to contact either of us.  We look forward to the future and will share news about our next Director of Interior Design in the coming months.  Until that time, we thank you for your continued support of Mohagen Hansen Architecture | Interiors.